When it comes to the real estate investments in Colorado it seems that this market has shown a great deal of reliability and strength. The market has increased steadily and is showing no signs of stopping. Due to the ongoing crisis with Covid 19 epidemic more and more people are moving to Colorado. Cost of living, housing prices, real estate opportunities, and moving quotes in Denver are various. Businesses are nowadays conducted remotely and that's why so many of our citizens are deciding to move to Colorado to settle down. Cost of living, housing prices, real estate opportunities, and moving quotes Denver are various. We prepared a detailed explanation of the most profitable places to buy an investment property in Colorado.
The Mile High City – Denver is a great place to buy an investment property in Colorado
If you are exploring housing opportunities around Colorado surely Denver is the most obvious choice. Local movers Denver have prepared pros and cons so let's dive in and see what the largest city in Colorado has to offer. Prices in the city can be easily put like this: High housing prices, high living costs but also a highly profitable market. This means that although you need to invest more than in some other places near Colorado your revenue from renting the real estate will be higher as well. Denver is currently in 7th place of the most expensive cities in the USA. It has an average price of home sale price of $598k.
Keep in mind that Denver is a fast-growing city. Its job opportunities are endless especially because of the high-tech start-ups that pop up every day. The agriculture and food industry have also made astonishing advancements as well as the small business industry. If you want to play it safe Denver is a place for you to buy an investment property in Colorado.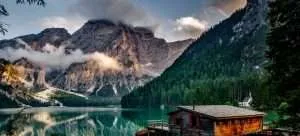 Aurora, the Gateway to the Rockies
This beautiful city is located just east of Denver and it is home to more than 350.000 people. You may think that this is not very large – but as a matter of fact, Aurora is the third-largest city in the state of Colorado. It is known for its great outdoors, cultural exhibits, and delicious food. Movers Aurora has prepared some in-depth statistics when it comes to the housing market:
In March 2022. prices of homes were up by an astonishing 20% compared to the same time last year
The median price of a house was $486K
It takes around 4 days to sell a home in Aurora on average
If you are interested in moving here you will certainly have to do more research. As you can see Aurora is a great place for you to buy an investment property. It's a growing city and the market is expanding. The prices are reasonable and affordable compared to bigger places. Definitely worth checking out.
Longmont, a city of opportunities
Longmont is a city of opportunities – to the ones who know how to use them. It has it all – a charming downtown district, local restaurants, quaint boutiques, galleries, and more. It's famous for its local breweries and the parks where parents take their kids to play and enjoy. There are many more things that you do here but let's talk a bit about the housing prices and real estate opportunities.
If we look at the statistics the first thing we would see is that it's a steadily growing market. It seems that the prices are up to 23,2% compared to the same time last year and it takes around 11 days on average to sell a house. The average price was around $585k and that's a bit higher than the other places close to Denver. There's no reason not to expect this trend to continue so we here at Longmont movers encourage you to look into this place as an investment property opportunity.
Fort Collins, a peaceful place to buy an investment property
Fort Collins, popularly known as FoCo, is located just an hour north of Denver, at the base of the Rocky Mountains' eastern side. The city is known for its spectacular views and sunshine and fantastic weather conditions. It has a higher than an average number of sunny days. We strongly believe that Fort Collins is a perfect place for any family that wants to settle down in a nice quiet town. Some of the reasons why people move here are:
fantastic family environment
excellent education, including Colorado State University
a lively music and arts scene
a picturesque historic area
low crime rate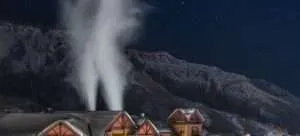 Surely this seems like a great opportunity to invest – and should you decide to do so Fort Collins movers would be glad to help you out with your moving process. When it comes to the investment property opportunities in Colorado, Fort Colins it seems that the market is steadily growing. The average price of a home is $495k which is higher than the national average. The city is growing rapidly and it doubled its population in the last decade and more people are looking to buy the property than to sell it.
Westminster, a suburban area with a lot of parks
Located north of Denver, just a 20-minute drive from the urban area lies the city of Westminster. It's home to over 110k people and it's known for its great suburbia potential. If you are looking for a place to buy an investment property in Colorado moving companies Westminster CO are ready to assist you with the process. Since it's a suburban place it offers many outdoor activities for you and your family.
There are over 50 parks in the community and a variety of activities that can be done. When it comes to the cost of living in the city of Westminster it is above the national average. House prices are around 400k and the market has a 12% increase year-by-year which makes it a great chance for you to invest. We expect this trend to continue in the future especially because the rent prices are almost the same as in nearby Denver.
As you have probably noticed by now, all these places around Colorado have their pros and cons. However, most of them are considered a good investment opportunity. Should you decide to buy an investment property in Colorado be sure to deeply explore all the possibilities and different places. We hope that this article helped you and that you are eager to invest in the wonderful state of Colorado.