Whether you're looking to take advantage of the low cost of living, great employment opportunities, or just overall enjoy the amazing climate of Colorado – we're sure you're going to love Thornton. But before you can dive into that sweet, peaceful suburban life, you first have to go through relocation. And this is where our team of local Thornton CO movers comes into play. At Homegrown Moving and Storage Company Colorado, we know the stresses that moving brings, especially if you're doing it yourself. That is why we not only offer to do it for you but we also bring a decade of experience and quality to the table. So give us a call and ask about some of the services Denver has to offer!
Our team of movers from Thornton CO offers a wide array of services
Over the years of professional work in the moving industry, we've come to embrace customer satisfaction as one of our main ideals to strive for. These words carry a lot of weight for us. We know that a satisfied customer is a customer that was fully taken care of. This is why we have specially trained our Thornton movers teams to provide a broad spectrum of moving services.
We live by the philosophy that our customers are the reason we exist. This is why we always strive to do our best to take care of all your needs.
Our professional moving business will take you to your new suburban home
Since most of our clients crave the quiet, peaceful life in the Colorado suburbia, this is where we shine! We've had years of experience with residential moving in Thornton. It's one of the reasons that make us well-equipped for the job of moving your personal belongings. Our teams of movers are professionals who were trained to take great care of your items. They're also available at your disposal all seven days in a week, and weekend relocations don't even cost you extra! Another perk is that all our members are actually Colorado people. They always know which route to take to ensure the most efficient relocation. With us, you'll feel right at home in Thornton in no time at all. This is why you can't really go wrong with our local movers CO!
Ask us about our packing services
Unless you actually have some experience with packing furniture and other smaller articles, you will agree that the packing stages of relocation are the most time-consuming. You have to get the boxes and other packing supplies, figure out what items go well together to prevent damage, and then pack and label everything properly. All of this gets out of hand quickly and can make you frustrated. Luckily, we're here to help! Our Thornton CO movers are trained and experienced packing professionals. They will pack, wrap, and label your belongings so you don't have to bother, as well as add extra padding where necessary for an additional layer of protection. They're also up to the challenge when it comes to dismantling your furniture for easier transportation. You will still hold the reigns of decision-making in your hands. You'll just be leaving all the heavy lifting to us!
If you're in a pinch, our Thornton CO movers will schedule a last-minute move
When scheduling a relocation, it's always desirable to pick a moving date way in advance. However, this is not always possible to do on your end. Life gets in the way and you might end up having to cancel your previous moving arrangement or reschedule. Worst case scenario, you'll have to arrange for a last-minute relocation. A lot of moving companies decline to provide this service because of how hectic everything can get. Luckily for you, Homegrown Moving and Storage Company will be there to provide assistance to you even under difficult time constraints. With our decade of experience working in Colorado, we are perfectly familiar with the state. Especially in the case of Denver and its suburban areas such as the lovely Thornton; you will be amazed at how easily we'll find the easiest way to your destination and save time for you, evading streets with heavy traffic and potential jams.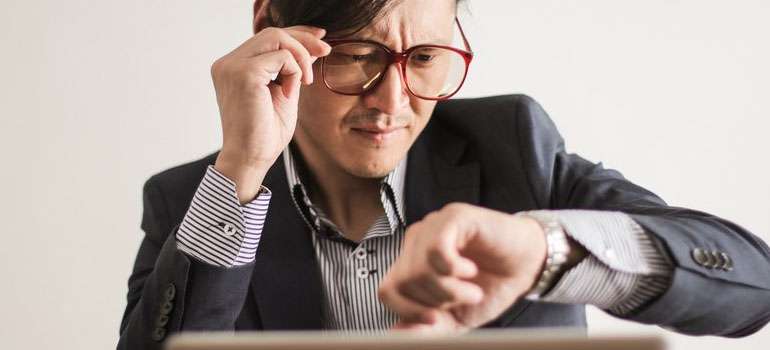 It's not just experience that sets us apart – even though we've performed thousands of short notice relocations over the years. Our impeccable quality also makes us shine! People choose our Thornton moving business for our ability to empathize. We understand you're going through a stressful period in your life. We know it's not easy to uproot and move your whole life somewhere else. This is why we aim to provide both assistance and assurance that everything will be okay. At least the stress of relocation is somewhat easier with our help.
Don't waste another moment – get in touch with our Thornton CO movers today!
If you've decided that our moving teams are perfect for your relocation to Thornton, all you have to do is reach out to us! We're available every single day, even weekends. We'll help you set a moving date, and you can rest easy and allow us to take care of everything else. So if what you're looking for is professionalism, quality, and experience – Homegrown Moving and Storage Company is the right fit for you. And if you want to make any changes at any point, feel free to ask. We'll be there to provide assistance and advice on anything regarding your move. You hold the reigns, we have the right tools!