You decided on renovating your condo. Maybe you are staging your place to sell or moving in and you want to adjust your new place. Whatever the case is, it is a wonderful thing to do and you should enjoy the whole process. But you do not know where to start? Do not worry, we will provide a few tips and tricks on renovating a penthouse and how to do it right.
How to handle everything when moving
The new place you are moving into surely needs a personal touch. But remember, you will need some space to move freely through your home and renovate without any obstacles on the way. This means you should instruct your Denver professional movers to unload the moving truck into the designated area. Choose a room in your home that will hold all your boxes and another for furniture. Then you can renovate in peace and pull the stuff you need gradually. Hopefully, you labeled your moving boxes adequately and you'll have an easier time locating everything you need.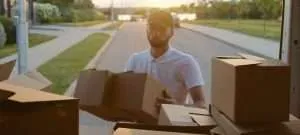 If you are still looking for an affordable and trustworthy company, we suggest checking movers Boulder CO. Here you will find expertise, experience, and safety. All you need for a successful move. Give them a call and secure a moving team that will transport your items safely and with utmost care.
Introducing new colors is a way of renovating a penthouse
Most of the time when we mention redecorating and renovating a penthouse, people think it is an expensive and time-consuming process. Yes, it might take a while but it can be done on a budget. Probably the best option is to change colors around the place. Especially if you are moving into a new place. You surely want to personalize the whole picture and implement the colors you like the most. Hence, begin with the home inspection and figure out which colors to use for your kitchen, living room, bedroom, and children's room. Consult with an interior designer if you are not sure what would be the best color option. After you obtain your answers, rush to the nearest hardware store and purchase all the paint necessary.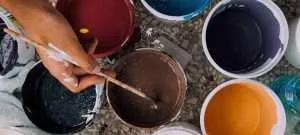 What is beautiful about this renovating option, is the fact you can do it yourself. But if you are not up to it, pay the painting service and you'll be done in a week. Also, don't forget to bring out all your furniture or at least cover it with the tarp or sheets that you can throw away afterward. Probably the best solution is to short-term storage and keeps your items there until the renovation is done. Depending on what kind of renovating project you have, this can last up to a month or even more. You need a place for your items and this would be the best and most affordable solution. Although, if you have a big garage or a friend that has one, it can be a problem solver as well.
Change lights around the place
Hopefully, you are not moving into temporary housing because the next renovating tip is for owners only. Ok, you can do it any way but it is a stretch and you'll leave it all behind when moving out. Yes, we are talking about the lights around the place. You won't believe how a simple change like this one can refresh your entire environment. And possibilities are endless. Just check a few commonly used options:
Overhead lights
Floor lights
Multi-colored lightbulbs
LED lights
A new lamp
When considering the new light system pay close attention to the LED lights that are both cheap and easy to install. But whatever you choose, keep in mind that new lights will make your space look bigger, you can set the right mood, and you'll see better. Make an experiment in one of the rooms and if you like the outcome move your project to the rest of the apartment.
When renovating a penthouse, start with the kitchen
You are renewing a penthouse but you still have a kitchen, right? And this is the place you can introduce hundreds of renovating ideas. Several smaller introductions can turn this place around and make it more efficient for everyday use. So, start thinking about the quality of life in general. Begin with your doors, windows, floors, and walls. Especially the last one. Use the space given and make your kitchen a functional place rather than a cluttered one. Your walls can hold a hanging shelving system that can support all your skillets, pans, pots, kitchen cloth, etc. The same goes for the back of your doors and for the corners, purchase wooden weaved baskets to serve as holders for random items usually scattered all over the place.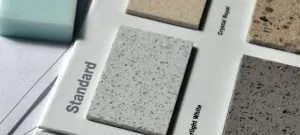 Now when you cleared the space a bit, you'll realize you can introduce a new kitchen rug, appropriate curtains, and introduce a bit more color and light. Also, one easy kitchen renovation is to tend to your sink. It is the place you spend the most time when washing dishes, cooking, and cleaning. Therefore, add a few colorful tiles and create a custom-made backsplash. Then replace the faucet if needed and refresh your sink with the metal spray to give it a new glow. A few simple renovating ideas for your kitchen can be done in a day or less.
Small details can change a lot
Usually, the answer lies in the simplicity of things. There are many items around your home that can be changed to spice things up a bit. Hence, inspect your doorknobs, utilities, switches, outlets, coat hangers, mirrors, etc. All those items scattered around the place can be more stylish or simply changed to blend with the new colors and light you already implemented. Also, refurbishing your old furniture and hardwood floors is another way to go. And pay special attention to your front entrance. Adding a stylish doormat and a few potted plants can make a huge difference. But more importantly, to represent the family living in this wonderful home. Hopefully, you decided on moving your houseplants. If not, purchase a few at the local market.
Now you have a few more ideas on how renovating a penthouse should look like. Choose the options you are most comfortable with and start planning. Find your basic toolkit and get ready for renovating. Good luck and have fun.