As the end of the year is around the corner, each of us makes retrospectives and new plans. With December and Christmas spirit comes the wish to improve our lives and opt for changes. We summarize our results and set up new goals to achieve next year. If you are planning to move your home, you must be wondering when should you do it? Will you save money on apartment rent if you sign your lease in the right month? And your questions are legitimate, apartment prices have patterns and seasonality that fluctuate over the year. For that reason, it is important to be timely and strategic when it comes to your apartment search. So, today our apartment movers Denver will help you consider the best time to rent an apartment in Denver. With our help, you will decide should you move soon or you will wait for a while.
Is winter the best time to rent an apartment in Denver?
Let's be realistic – many people don't like moving home in winter. Imagining yourself moving on the cold, winter day is a nightmare for you. But winter move does not have to be so hard if you have the best movers in Denver by your side. And when you find out you can both get more affordable rent and a moving package in winter, you will change your mind. There is no doubt, winter is probably the best moment to rent an apartment in Denver. This is because of many factors, but mostly due to the lesser demand.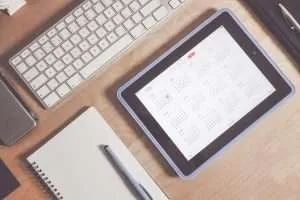 The demand for apartments in Denver is at its lowest in winter, during December and January. So, if you find an apartment that fits your needs, the winter months will give you a chance to negotiate for a better price than in summer when demand is high. You could even get move-in specials such as a month of free rent or waived security deposits. Also, moving services Denver will be more affordable and available than at peak of the season. So, you can use winter vacation to find a new home and conduct your move. This way your will make your dreams come true but also save your money.
Prepare to find a new apartment and relocate
Although you may think you will miss the Christmas holidays if you opt for a move in this period, there is no reason to worry about it. Moving to another home can be exhausting, but if you prepare mentally and make a strategy, it will be a smooth and simple process. And with our last minute movers Denver, you will perform your move even before the holidays. So, don't hesitate, start looking for a new apartment in Denver.
Hope we helped you realize winter is the best time to rent an apartment in Denver. We wish you to find an apartment that you have always wanted and get an excellent price for it. Our reliable, Federal Motors Carrier Safety Administration registered movers are at your disposal once you decide to move!